Christian, Muslim, Hindu, Buddhist, Catholic, Jewish, Sheik, Methodist, Evangelical, Non-Demoninational, Registry Office... The list of weddings and religions goes on and on and on and there's a new listing on the block - CFSM...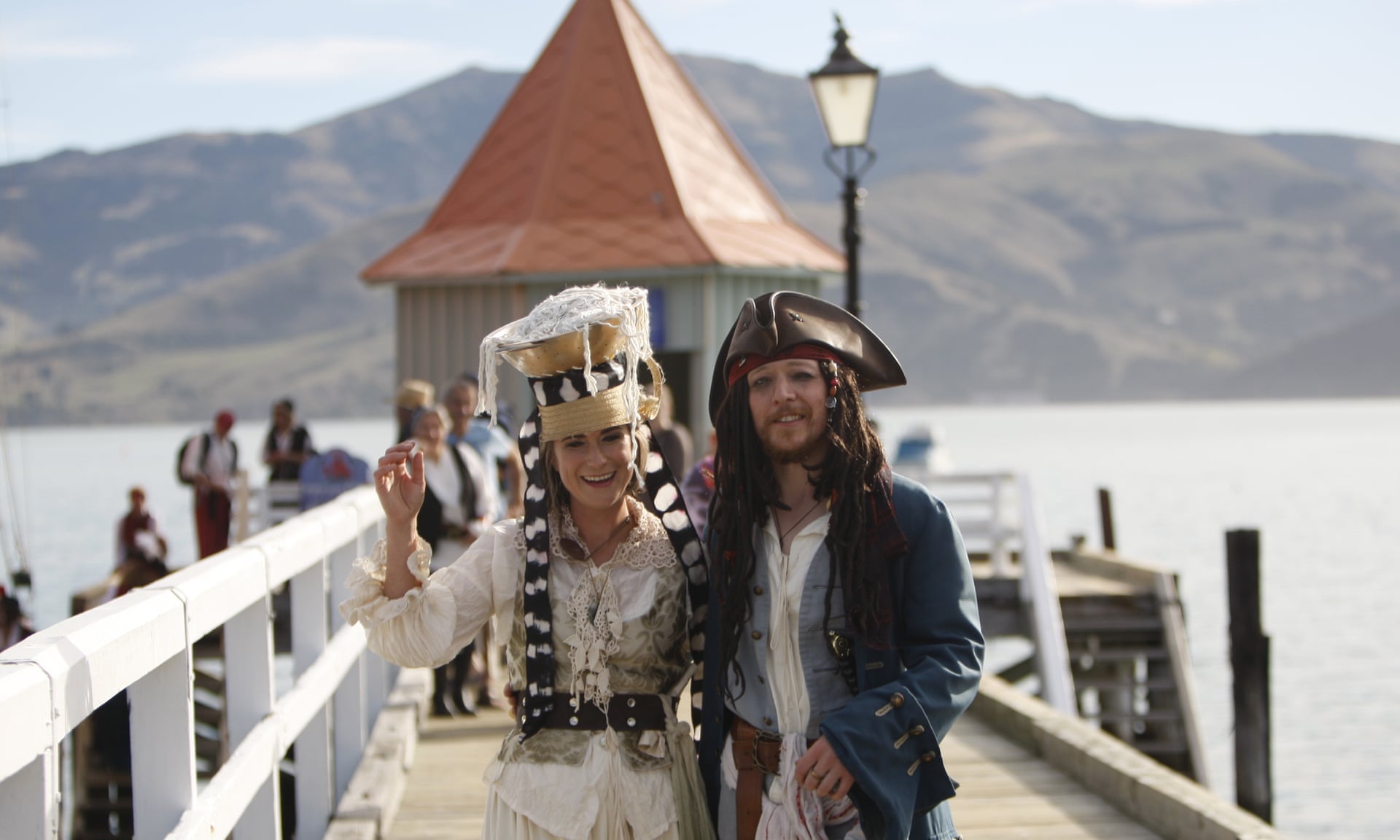 The world's first Pastafarian wedding has been held aboard a pirate ship in New Zealand. Yes it's April but No, this is not an April Fools. No seriously, I kid you not!
Belonging to the Church of the Flying Spaghetti Monster (CFSM), Pastafarian's believe a god made of spaghetti and meatballs is just as likely as any other gods. It was founded to satirise American religious fundamentalism and the only dogma is "the rejection of dogma". CFSM was approved by the New Zealand government to conduct marriages in 2015.
The first couple to tie the knot are British man Toby Ricketts and New Zealander Marianna Fenn. Together for four years, they decided a Pastafarian marriage offered a chance to hold a lighthearted, humourous and original celebration.
Their dress code was certainly fun! The Bride and Groom wore head-to-toe Pirate costumes and guests wore eye patches, pirate hats and feathers! The Bride also wore a colander on her head as believe it or not, a colander is the official headdress of the church!
Toby and Marianna exchanged wedding rings made of, you guessed it....pasta and in his vows, the Groom promised 'to always add salt while boiling spaghetti'. We wonder if they later danced the macaroni…i mean rena!
Pastafarian marriage celebrant Karen Martyn has at least a dozen more wedding lined up this year. I wonder if the next wedding will be quite so colourful? One thing's for certain, the menu is sure to be delicious!
We wish Congratulations to the happy couple!! I just hope the pasta wedding rings are replaced with something more robust and maybe with a touch of sparkle?!!! Here's hoping!